Harmonic Brass in Christmasconcert
It's been a while since I was the last time on Harmonic Brass …
At that time, there was no "light installation" that dipped the church space during the concert in different colors between green red and blue. Also, there were formerly 5 gentlemen and now there are four gentlemen and one lady.
But one thing has not changed over the years: all five of them make wonderful music and manage to touch the concertgoers and give pleasure. The flashing and twinkling of the instruments is formally visible in the eyes of the listeners.
Last Friday, the 16.12. In 2016, it was so in the small town Großbottwar near Ludwigsburg. A carefully selected program offered a broad spectrum of Christmas music and thus for each one between the Magnifique of J.S Bach and the Sleigh Ride of Leroy Anderson.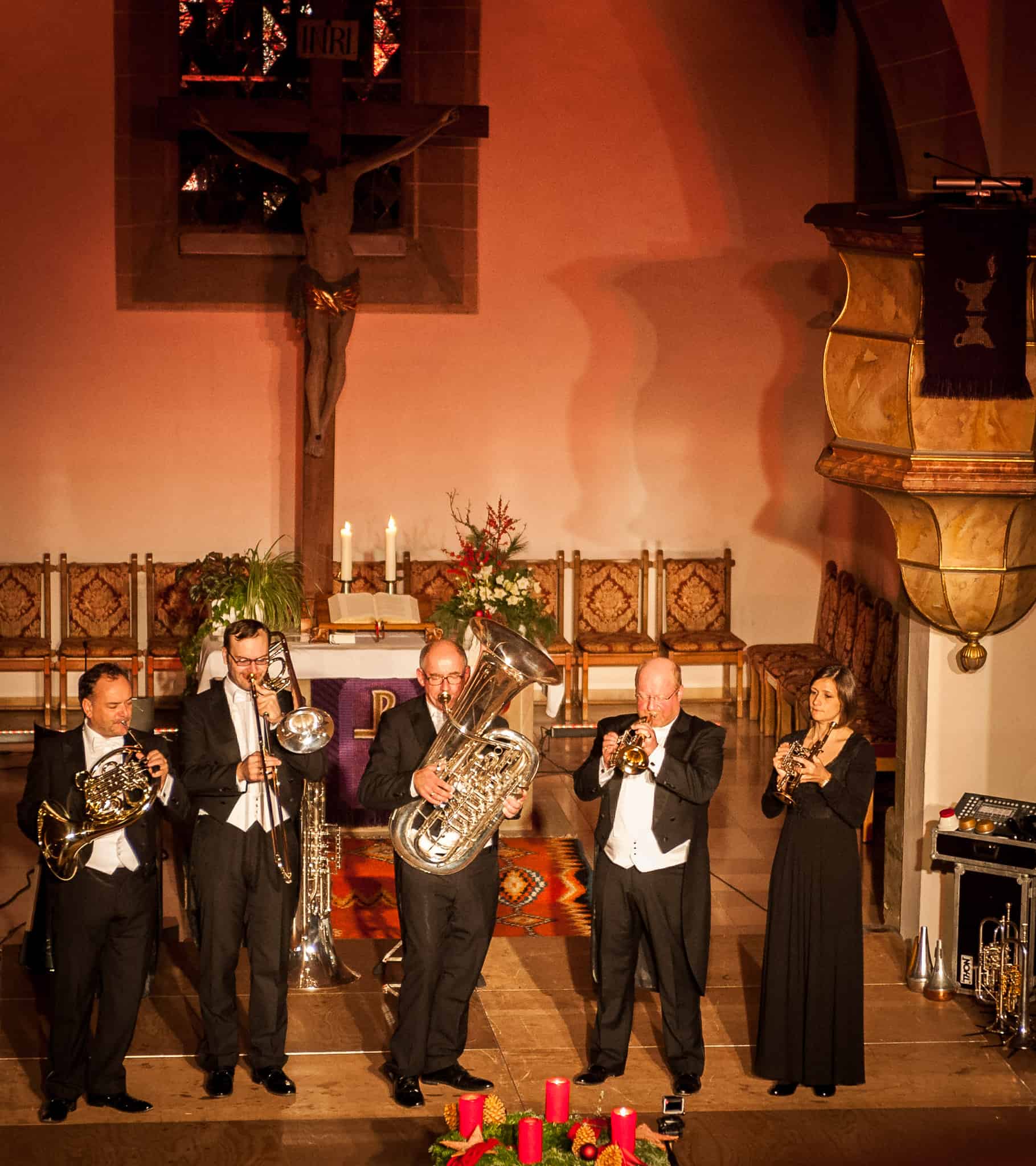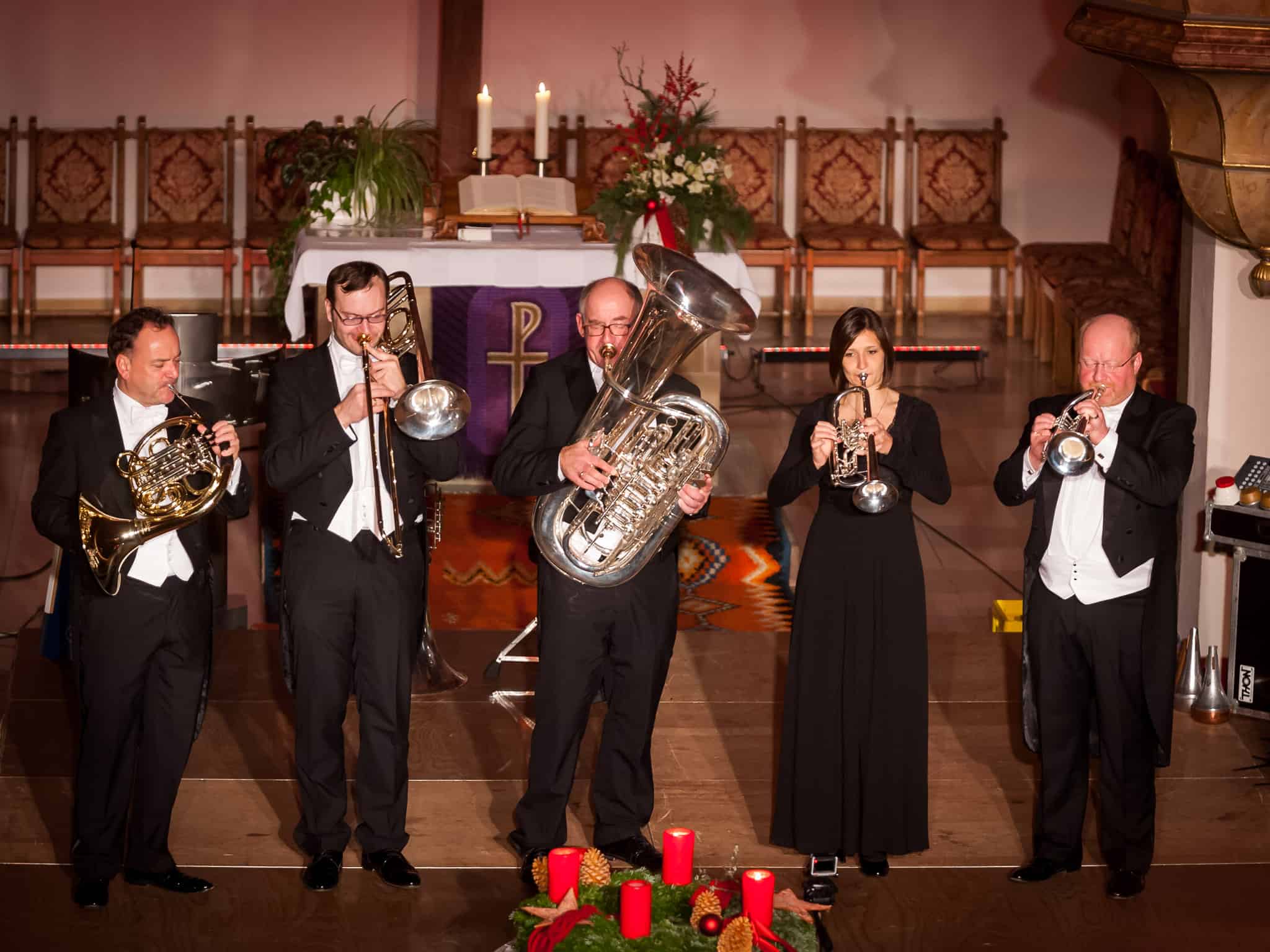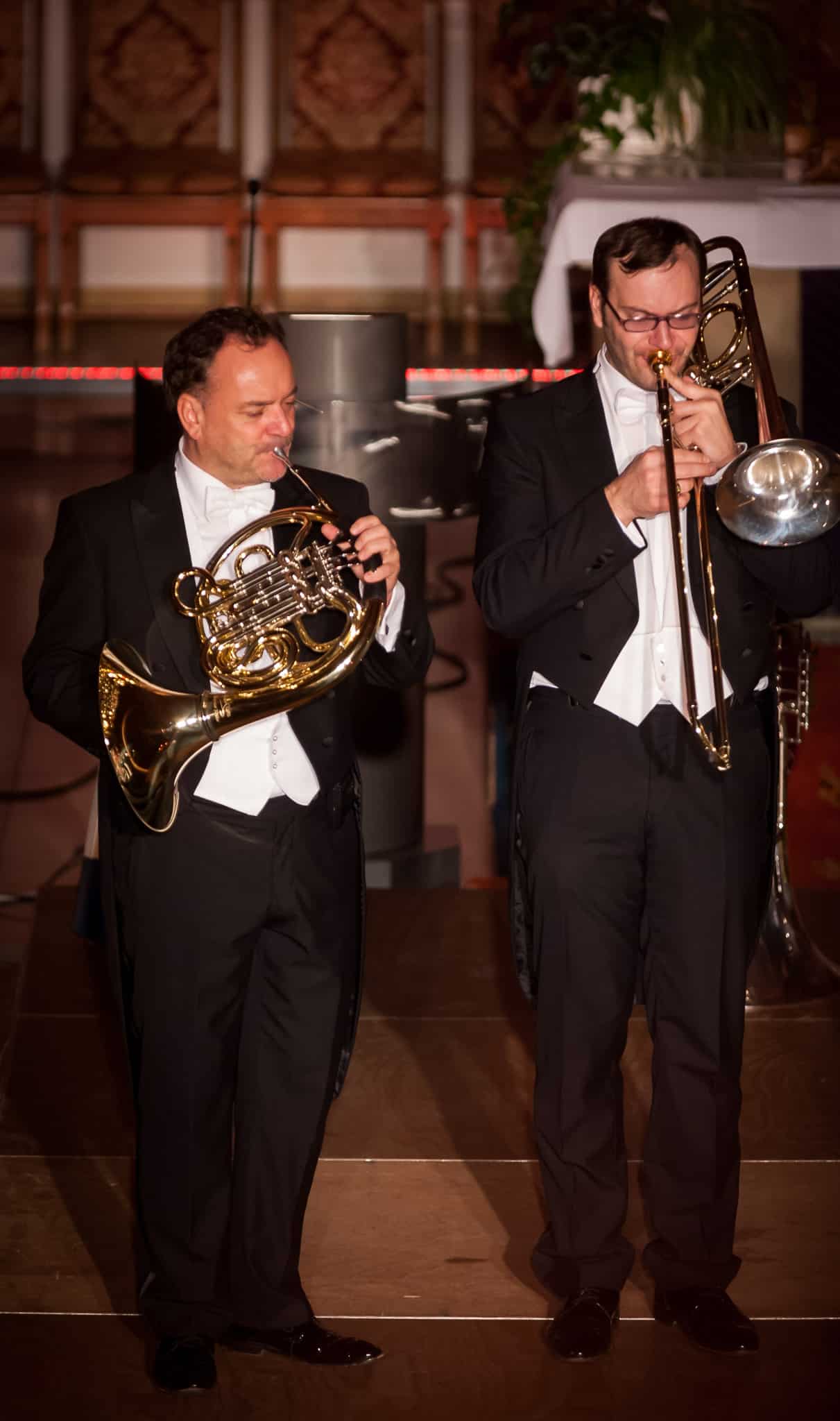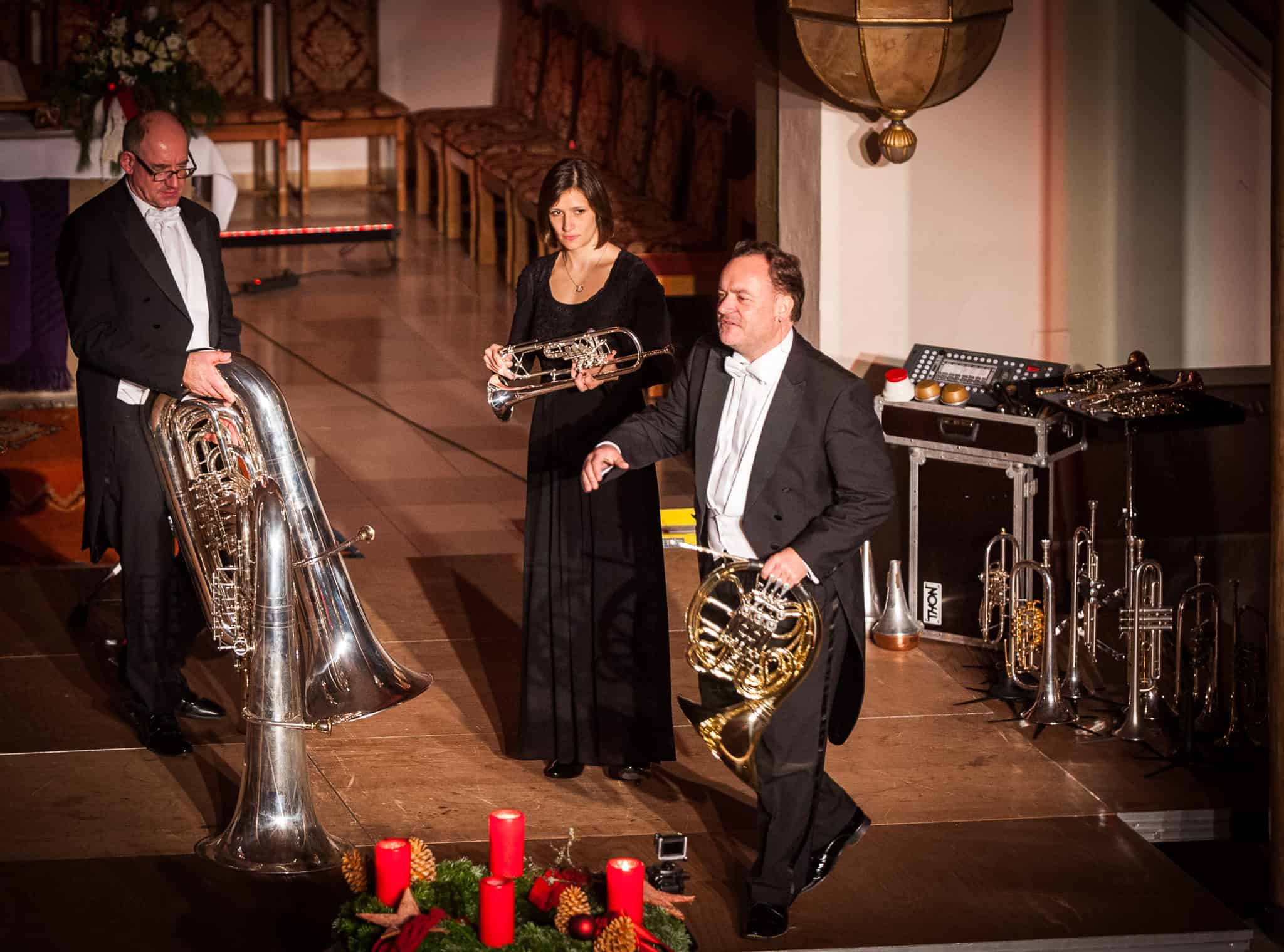 Hornist Andreas Binder led with cheerful presentations through the program.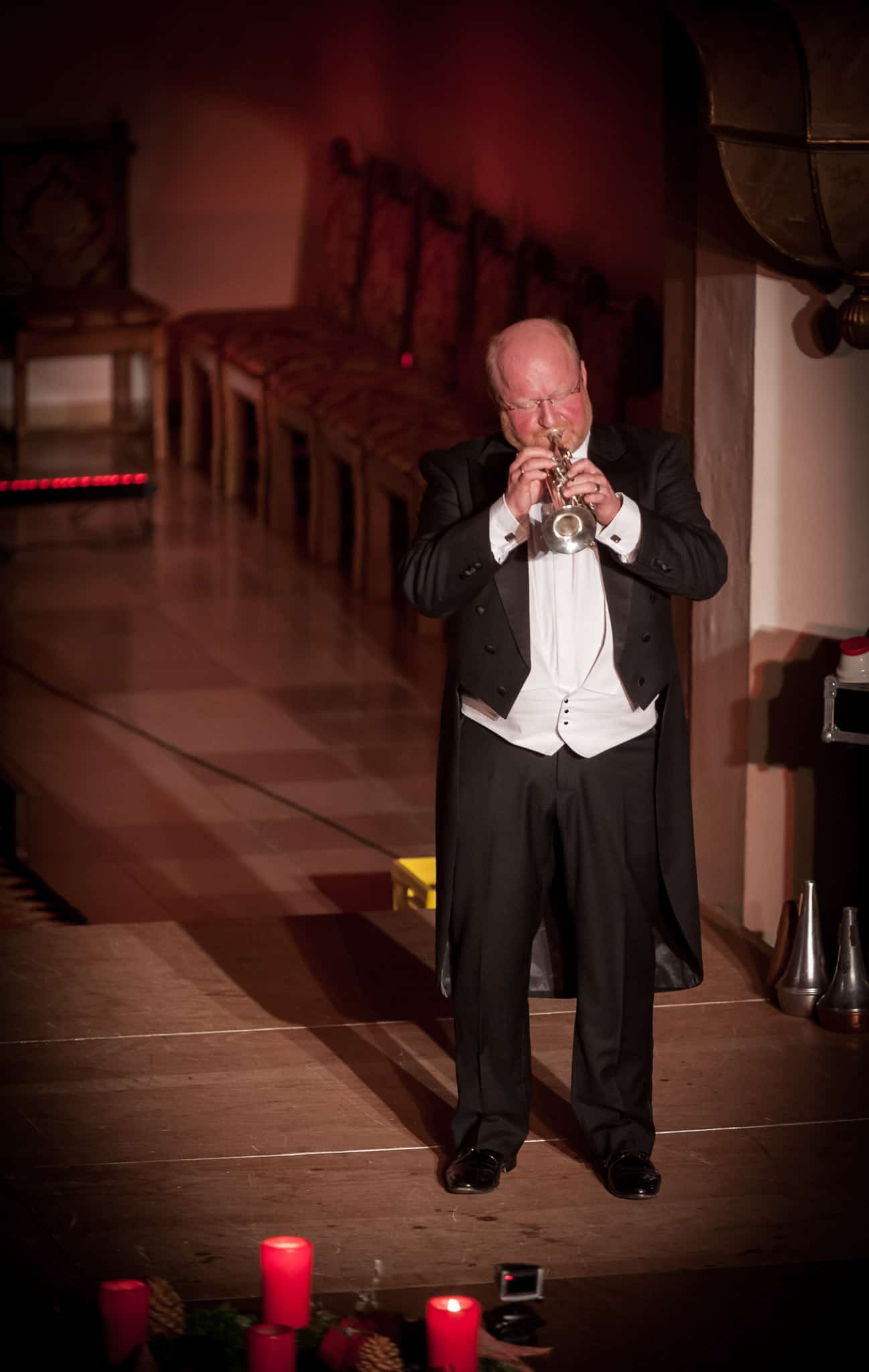 Hans Zellner with his piccolo and the Gloria solo were of course not missing!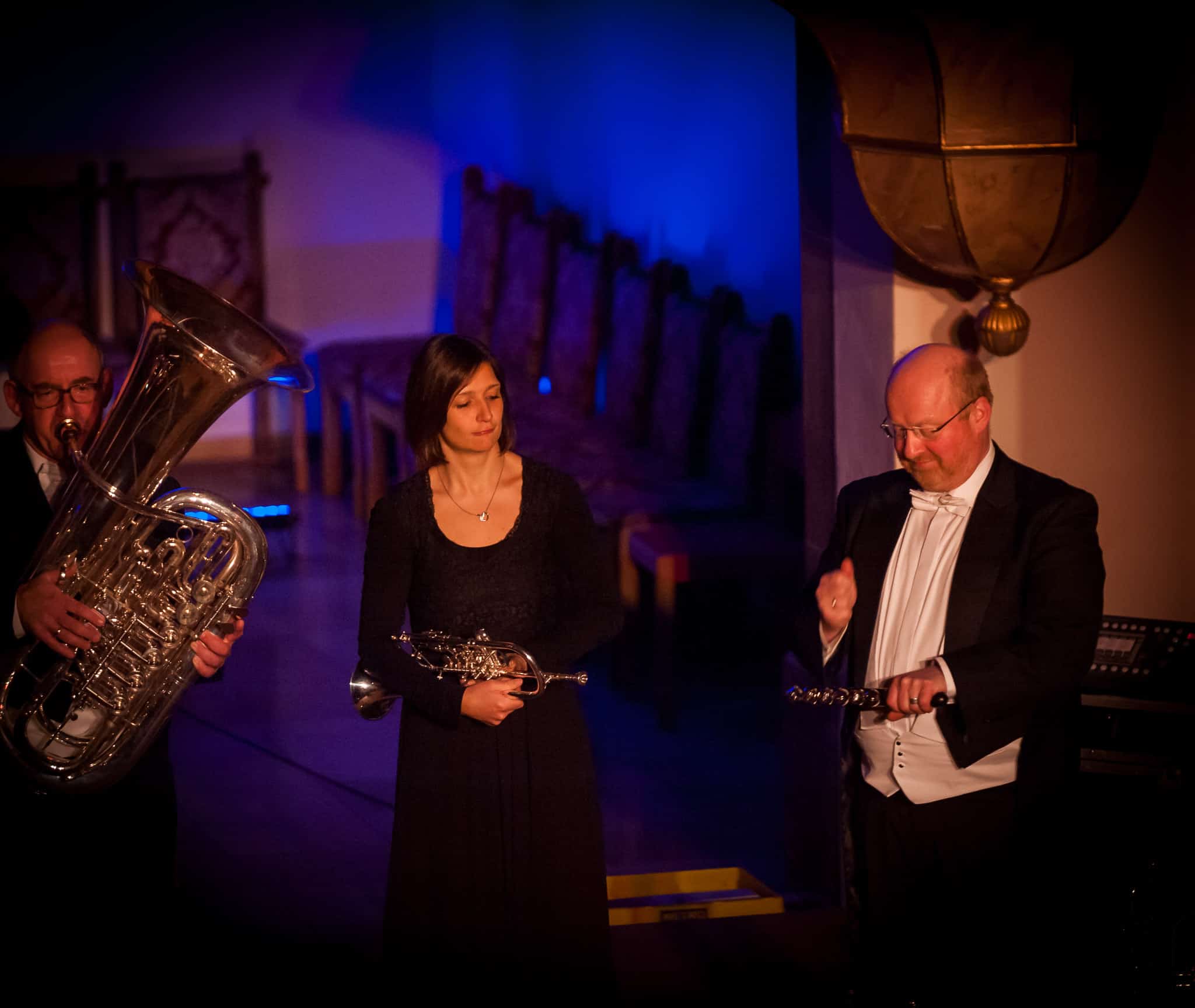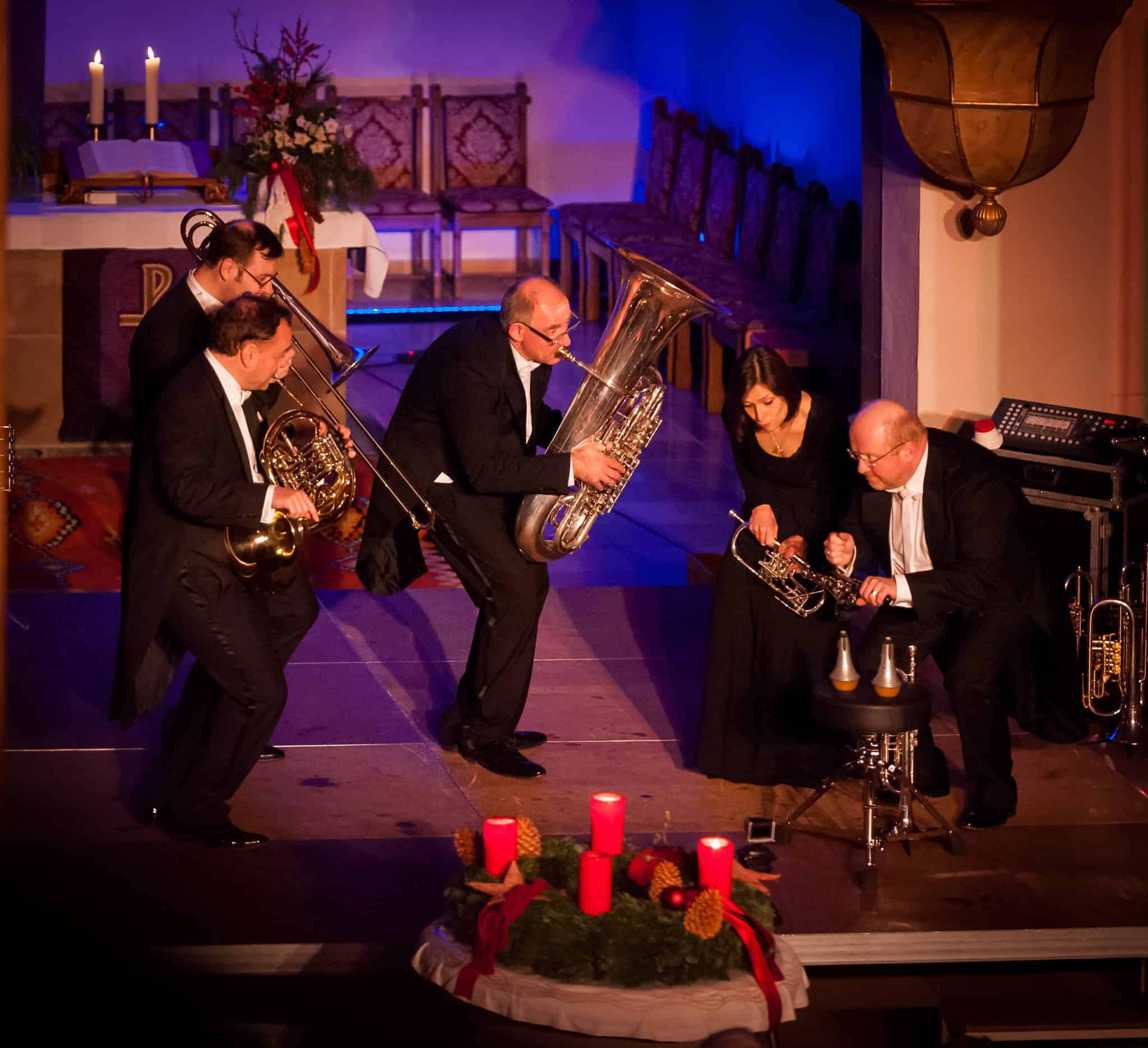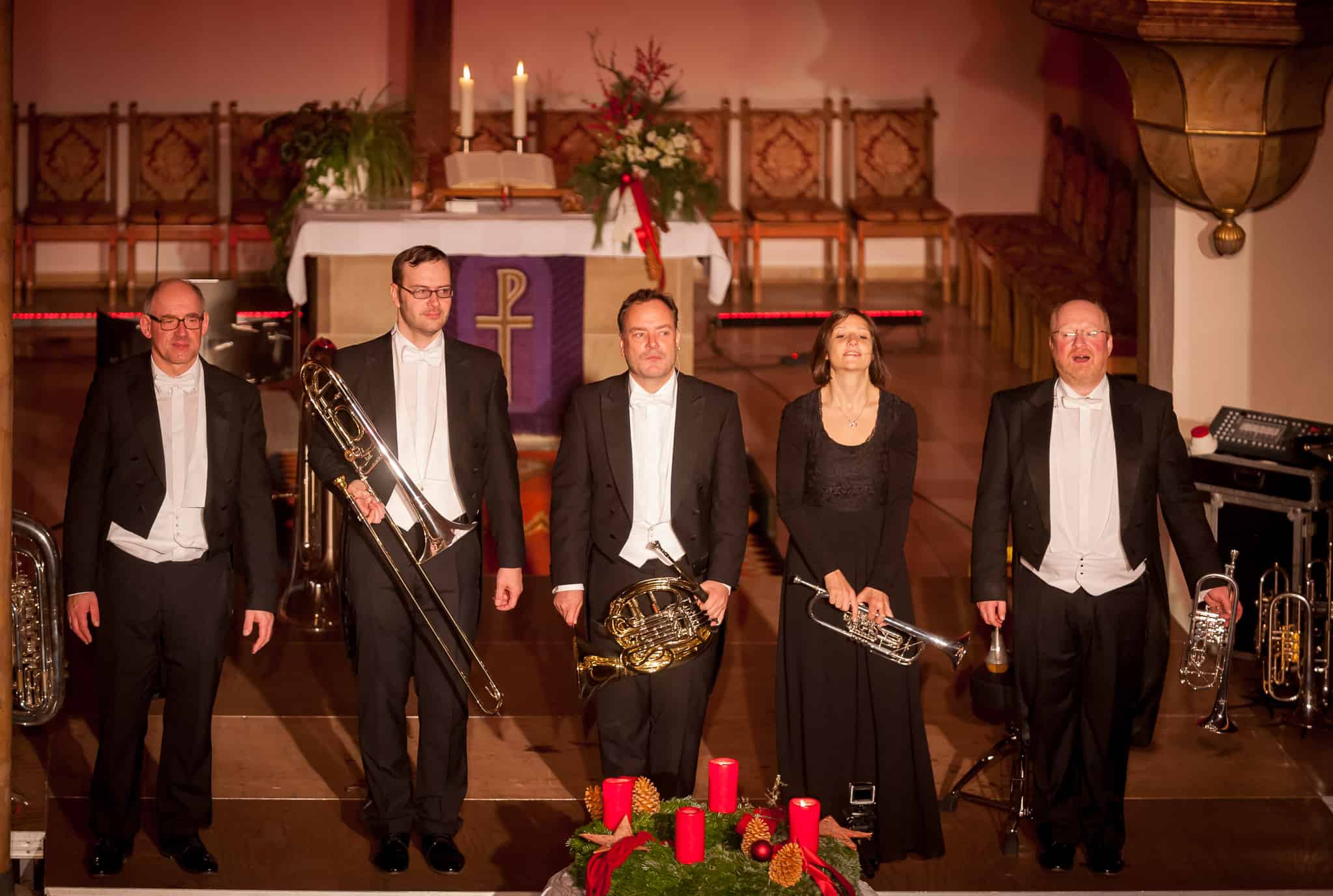 V. l. n. R.: Manfred Häberlein – Tuba, Thomas Lux- Posaune, Andreas Binder – Horn, Elisabeth Fessler – Trompete, Hans Zellner -Trompete
Nice Concert!